Bollywood actor Anushka Sharma shared a special post congratulating husband and Indian cricket captain Virat Kohli as the team celebrated its historic series victory in Australia. Wife Anushka made sure to celebrate her hubby's amazing win in the best of ways as they spent the day together including lunch.
Virat Kohli and Anushka Sharma can be seen in an Instagram image celebrating India's victory with a small cake-cutting ceremony –
It was a historic moment for the Indian cricket team skipper Virat kohli after his team clinched first-ever test series victory against Australia on its soil.
Thrilled with series win, Kohli's wife Anushka Sharma entered cricket ground and congratulated him for the feat. She embraced Kohli and both posed for the lensmen. During the series, Anushka was seen cheering the Indian team at numerous occasions. Now, the couple's pictures have gone viral on social media.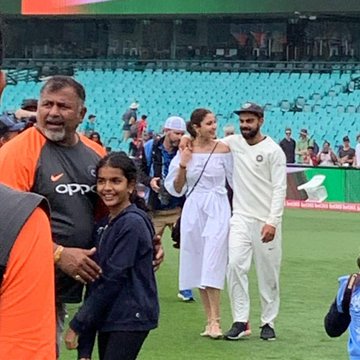 Terming the Test series win in Australia his "biggest achievement" in the career so far, Kohli rated it above India's World Cup win in 2011.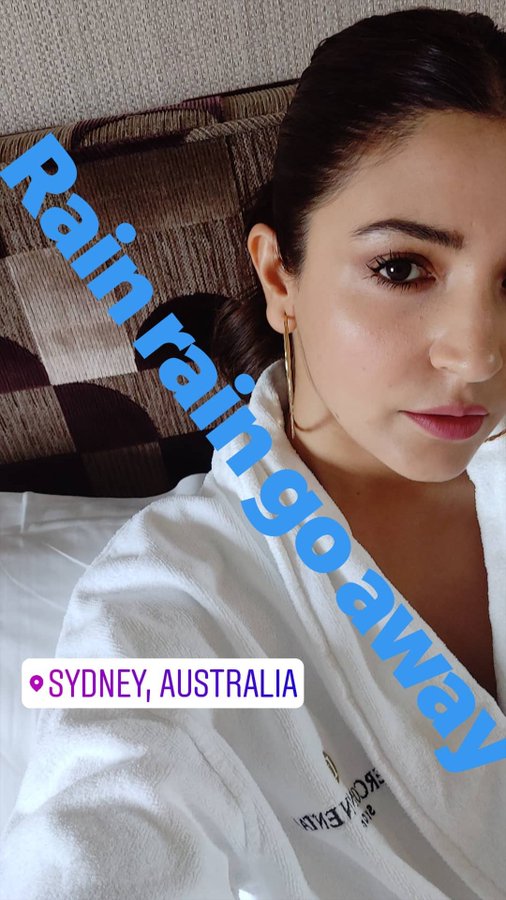 "By far this is my best achievement. Has to be on top of the pile. When we won the World Cup, I was a young player. I saw the others getting emotional. This series will give us a different identity as a team. What we've been able to achieve is something to be really proud of," Kohli said.

Virat Kohli said that he was proud to lead this group of players who have thrived to do well on foreign shores. "Firstly I want to say, I've never been more proud of a team than this one. The culture we've been able to build over the last 12 months. Our transition started here when I became the captain for the first time. Only one word to say, I'm proud. To lead these players is an honour and a privilege.
They make the captain look good. Definitely deserve to enjoy this moment. By far this is my best achievement. Has to be on top of the pile," he said.
So, all the Best Virat Kholi and Whole Team of India.