Total Dhamaal movie Rating: 1.5 / 5
As expect from Ajay Devgn everyone expect that the movie was excellent. But after watching Total Dhamaal movie, movie has no logic. Useless scene and comedy in a movie. Public doesn't understand that what should be going on in a movie. The script is unforgivably lazy.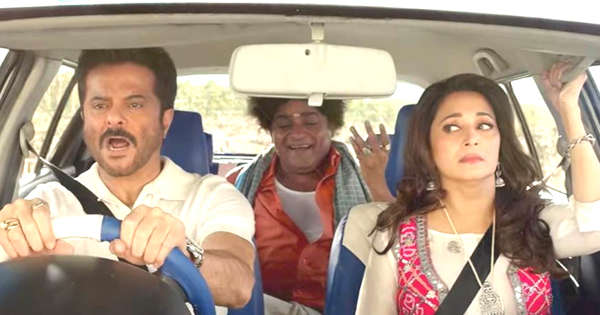 People doesn't like the Total Dhamaal movie, director of the movie have doesn't sense to make the movie like this.
Movie have no sense, the review of the movie is very Negative from every critics and Public. After watching the trailer people think that movie is all about comedy but in a movie public said that unbelievable scenes in a movie that makes a no sense.
But the worst part is… wait for it… the HUMOUR! While there are still a few jokes that might give you an occasional chuckle in the first half, every bit of filmmaking goes for a toss in the second half. Forget plot, performances, continuity, the basic aspect of an adventure comedy is to make you laugh and dazzle you at the same time. Total Dhamaal does neither.
People love to laugh, Entertainment in a movie but in a limit its not a mean that anything to add in a movie like Unnessecary Drama. Public always love to watch is called Entertainment with good script like Inspirational Script.
Like Varun Dhawan's movies some Action, Comedy, Romance, Entertainment and at the end some Inspirational thoughts also like "Badrinath Ki Dulhaniya"
There are bad movies, there are movies that are so bad that they are good and then comes the Mount Rushmore of bad movies – Total Dhamaal has made it to the worst of the worst.