Radha Krishna serial updates:
Everyone likes the Jodi and serial of Radha Krishna, many actual things who peoples never know about the Radha and Krishan. After watching the serial people knows that about the problems, issues, fights, attachment, love between Radha and Krishna.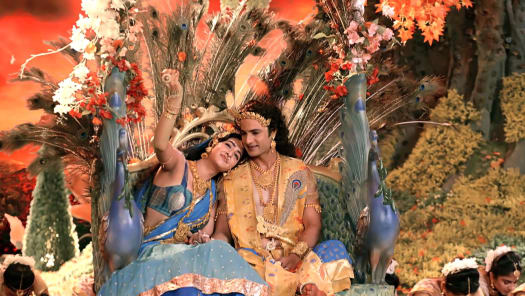 Peoples believes that Krishan as God in the earth but still they are also have a many problems related to Radha. So don't be give up, problems is the part of life to everyone.
The way of presenting story line of the Serial is also very expressive and attracting way to public and people love the Jodi of Radha Krishan and their chemistry also. Both are very talented Sumedh Mudgalkar and Mallika Singh as Radha Krishna in the serial. The acting was so perfect.
The story line of the serial is also very good, sometimes fights, love, suspense, interesting way to describe the story. Like 1st chapter in the serial about the Radha's "Dar" then "Moh" in english called Attachment. Sumedh Mudagalkar as Krishna in the serial said don't attached with anyone in this world, Just love to everyone in this world.
In previous episodes, Krishan deny that he's not loves Radha that she does. Because in the eye of Krishan its not love that Radha do, its called only "Moh" Attachment. So its big fight between the father's of Radha and Krishan. Krishan and Baldev makes a girl the name of "Gopa Devi" and "Bal Devi" to break the marriage of Radhaa.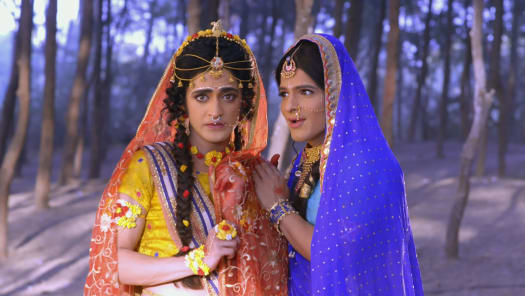 Now, the third chapter of the serial hints that The power energies of Radha is getting to wrong directions. Now, again Aryaan plans how to break the bonding between Radha and Krishan.
The music director of the serial is also very excellent have a very good and touching lyrics-
Tum Prem Ho.. Tum Geet Ho..
People love the bonding also between Radha and Krishan, sometimes its Loving, sometimes Fights, Arguments, Jealousy. The serial represents that how to Love, Trust, Believe don't attached with any one. Total chapters in the Serialis 7 chapters for Radha and for everyone. Who teach us Sumedh Mudagalkar as a role of Krishan's in the show.
In the real life, Sumedh Mudagalkar loves dogs so much and he's the fan of Ranveer Singh. He receives the Best Actor Award from Ranveer Singh. His dream became true with the too much Dedication and Hard work. Everyone can achieve their dream and goal, if you are doing right things to chase the goal and doing Hard work also.